Welcome to the Fieldcode Manual
Tip: Start typing in the input box for immediate search results.
Upcoming Features
Copy the URL link to this section to share
Listed below are some of the upcoming features* that we plan to release the next time.
*Please keep in mind that the final design and terminology may change and vary upon release. 
Fieldcode work place 
Container and child tickets functionality
Long awaited and approaching in fast steps.
We are very close to making container tickets available for all of our users.
What is the real-world scenario for this feature?
Well, imagine you have to unpack 100 workstations for your company. The deadline is tight and you have two days left and two engineers available to achieve this.
In non-ideal circumstances, you might have to request 100 tickets for this task.
But with our new functionality (container tickets) you won't need to request 100 tickets separately anymore and the process will be much more streamlined.
Fieldcode work place
Timeline: Change availabilities directly from here
Normally you would go into the Admin panel -> Users -> Availabilities to change engineer availabilities.
Dispatchers will soon achieve this task more conveniently via the Timeline.
Fieldcode work place Enterprise Only
Optimize Now: Display Info about ongoing optimizations
When multiple dispatchers work on multiple dispatch groups it's sometimes difficult to know who is currently optimizing.
Therefore we will let you directly know in the Ticket Pool.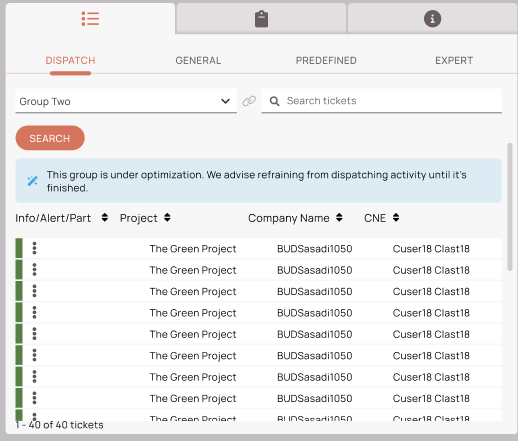 Customer Portal
Customer Portal: Real-time appointment recommendations
We want to improve the appointment booking experience by using a new real-time recommendation algorithm that will suggest exact times and dates that would fit best.
Therefore we plan to extend our algorithms to deliver more for you in the background.
Fieldcode admin panel
User configuration: Performance Improvements
We will significantly improve loading times for a better experience by enabling pagination for the users' list inside the User configuration.
This should result in faster loading times inside the user configuration.
Work place
New component: Weekly View
Dispatchers will be able to check the availability of engineers for a long time period intuitively with the new Weekly View component.
With the new weekly view component, you will be able to check engineer availabilities in a practical timetable view. You will be able to easily distinguish workloads by different colors and the timetable view will feature
different zoom levels. We also plan to connect this component with the Timeline, so when you click on a cell, the corresponding day will open in the Timeline and you will be able to dispatch the ticket to that corresponding day.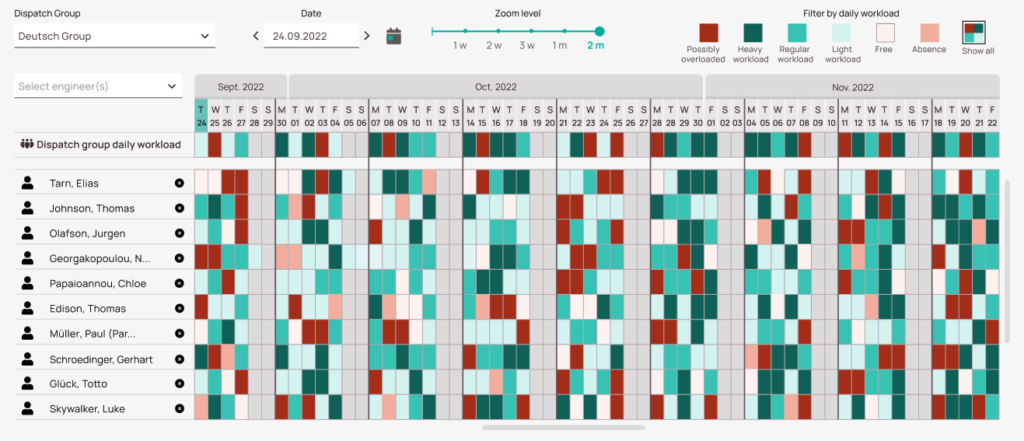 Fieldcode admin panel
Form creation: Reuse fields and select values to be used for the field with constants per form
We want to make our form creation smarter and more intuitive by giving the option to limit the visibility of fields based on previous answers.
So this feature gives you the opportunity to make forms even more personalized.
Fieldcode admin panel
Partner configuration: New field for
partner contact email
We are implementing the new field "partner contact email" inside the partner configuration. Result: New option to inform partners automatically.
This new field will also be selectable as alias and as monitored field inside automated actions and therefore open up the possibility to inform partners automatically with an email when a new ticket has been assigned to them.
Fieldcode admin panel
Ticket scoring: Possibility to use "priority" and "urgency" fields
We want to give you the option to set up more accurate ticket scores by adding new "priority" and "urgency" parameters. 
With the new parameters, you will be able to add more significance to your ticket scores which will result in a more sophisticated Optimizer experience.
Fieldcode admin panel
Partner configuration: More customization
With the new and enhanced Cooperation menu that will bundle all options for configuring partners, we will also give you more options to configure partners more precisely for your specific use case.
You will be for example able to make partners only responsible for a specific area, for specific projects, and more.
Work place
Map: Include temporary locations, improve icons and show engineer details
Deeper integration of temporary locations inside the Map component – we want to make it more visible for dispatchers that engineers are using a temporary location on the map.
With new icons and more engineer details, it will be easier to distinguish the different engineer locations directly on the map.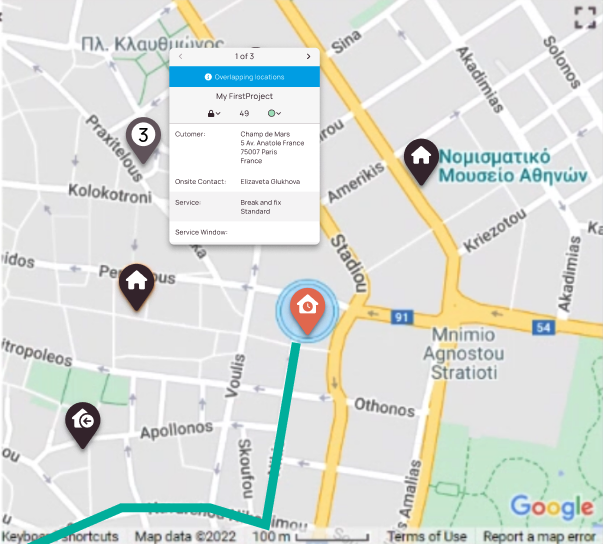 Work place
Timeline/PUDO: Possibility to move PUDO appointments manually
We want to give you more flexibility when arranging PUDO appointments. Therefore we are adding the option to manually modify PUDO appointments.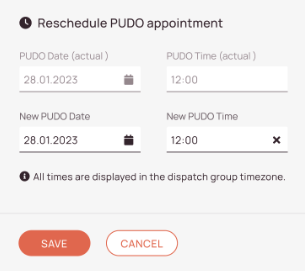 Dispatchers and engineers will greatly benefit from this because it will be easier to match & meet real-life expectations
when it comes to the process of picking-up of parts.

Fieldcode work place
Analytics: Deep link tickets
Our new analytics component already assists you in reaching your KPIs and gives you valuable insights for taking the necessary steps for your company's business future.
We are investing hard work in making this experience more delightful with the help of deep link integration.
What is deep link integration?
The idea is to add clickable links inside the forecasting component which will result in opening the corresponding ticket details, allowing you to instantly take needed actions. This way you can quickly draw your relations between PowerBI and the tickets.