Welcome to the Fieldcode Manual
Tip: Start typing in the input box for immediate search results.
Upcoming Features
Copy the URL link to this section to share
Listed below are some of the upcoming features* that we plan to release in the next time.
*Please keep in mind that the final design and terminology may change and vary upon release.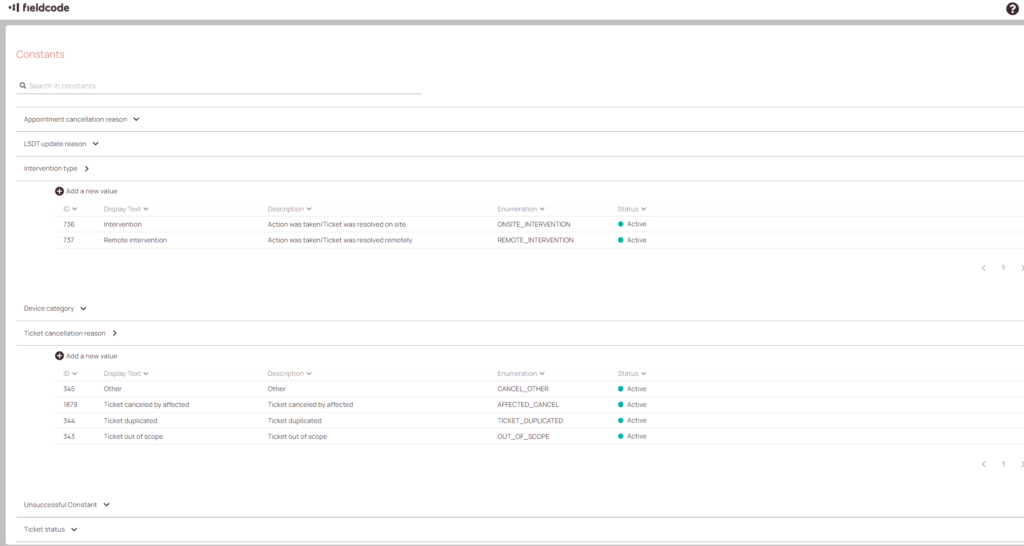 Value sets
Create value sets for dropdown lists for your specific business case. 
You will be able to use them in almost any of our dropdown selections and more. 
This will greatly help you to configure Fieldcode even more to your needs and give you even more customizing options that weren't here before and will help you to do business even better.
Monitoring tool for System Connection
Great News for admins managing System Connections!
We will provide a simple interface to monitor of all system queues, processes, and details for all your System Connection activities.
Not only will this help you to troubleshoot better, but you will also be able to better comprehend what exactly is going on with your System Connections.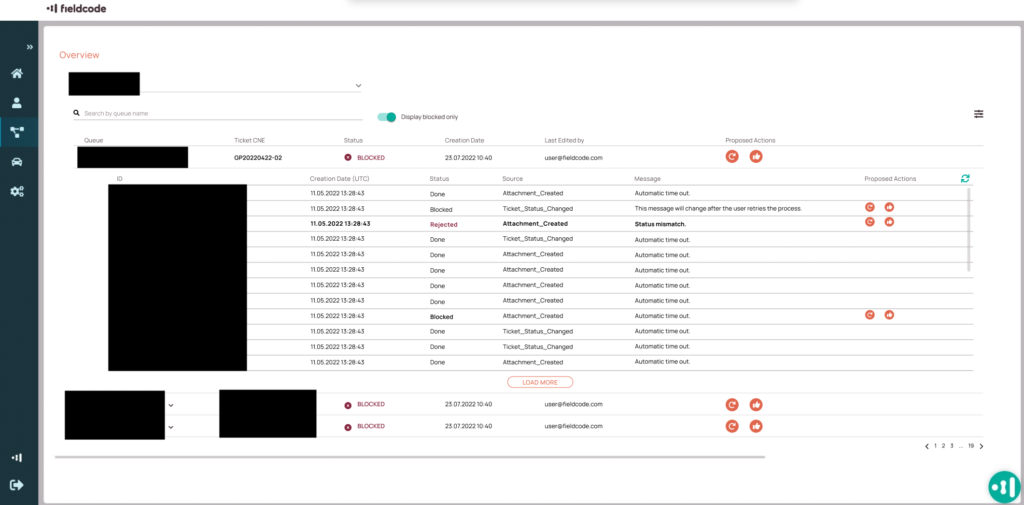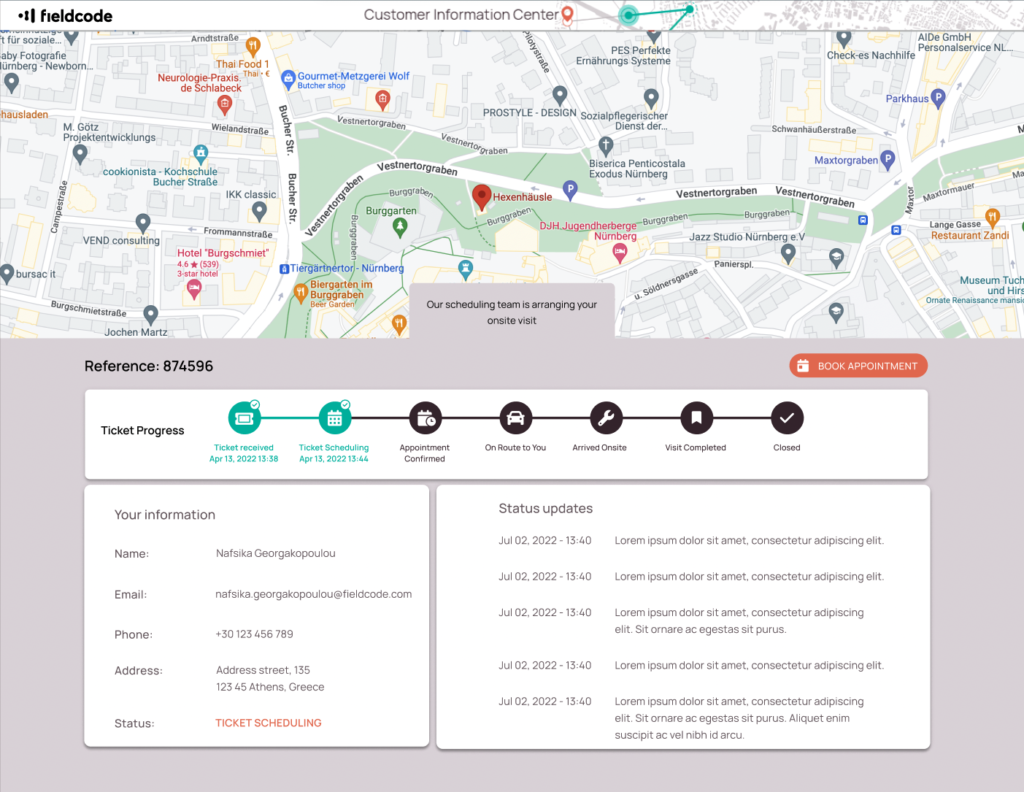 Customer portal: Book Appointment from the Tracking Link
Great News for our end-customers and ticket requestors!
You are already able to track the ticket-lifecycle inside our new designed Customer portal. Everything from the ticket opening to the ticket closure will be visible in a practical ticket progress view.
But it doesn't stop just there, you will soon also be able to book appointments inside the Customer portal and see the engineer live on a map, when he's heading his way to you to resolve your problem / ticket!
Container and Child tickets: Ticket details changes
Long awaited and starting to become reality.
We are currently intensely working on making container and child tickets a reality inside Work place.
What could be the use case for this exciting feature?
Well, imagine you have to unpack 100 workstations at once for your company. The deadline is tight and you have two days and two engineers to achieve this.
In a
non-ideal
world you might have to
request 100 tickets
for this task.
But in the
ideal world
 with bundled
container tickets
(final name pending) you won't need to do 100 tickets each anymore.
Work place: Resizing of components
We are intensely working to make the resizing of components more convenient.
Admin panel: Automated Actions & Email templates aliases
We are intensely working on making the experience with Automated Actions and Email templates better for you.
Admin panel / Work place: Start & End Locations for engineers
We are intensely working on giving engineers more flexibility. Engineers will soon have the possibility to have multiple start & end locations inside Fieldcode work place.