How to manage subgroups
Copy the URL link to this section to share
You can organize your engineers into subgroups directly from the Timeline by clicking on the context menu of an engineer and clicking on Manage subgroup.
Subgroups help you to keep the Timeline organized – do not confuse them with regular groups – which are configured inside Fieldcode Admin Panel.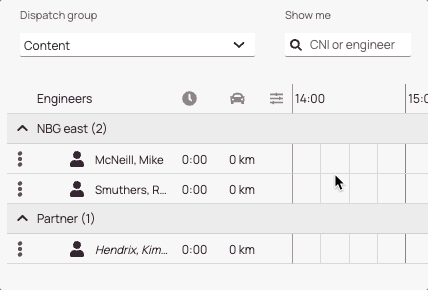 You are free to create as many subgroups as needed to manage your field service teams.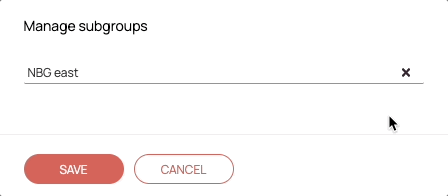 Unused subgroups will be removed automatically from the list.
Permissions for the Manage subgroup option are automatically added to the ADMIN role, if you have custom roles please make sure to update the permissions to see in the Manage subgroup option on the context menu.