How to view archived appointments
Copy the URL link to this section to share
In FMA, appointments that have already been processed can be viewed in the archive. Appointments are automatically moved to the archive as soon as they have been completed by the technician or unpublished by the dispatcher. The archive lists all past appointments chronologically, allowing the engineer to access details, even after the completion of an appointment.
Archiving an appointment happens automatically, when a planned appointment is unpublished by the dispatcher or when an appointment is completed. 
From the Home screen tap on Archive.
Select a date and extend it by tapping.
Select the appointment, for which you want to view details.
Access the required sections and details.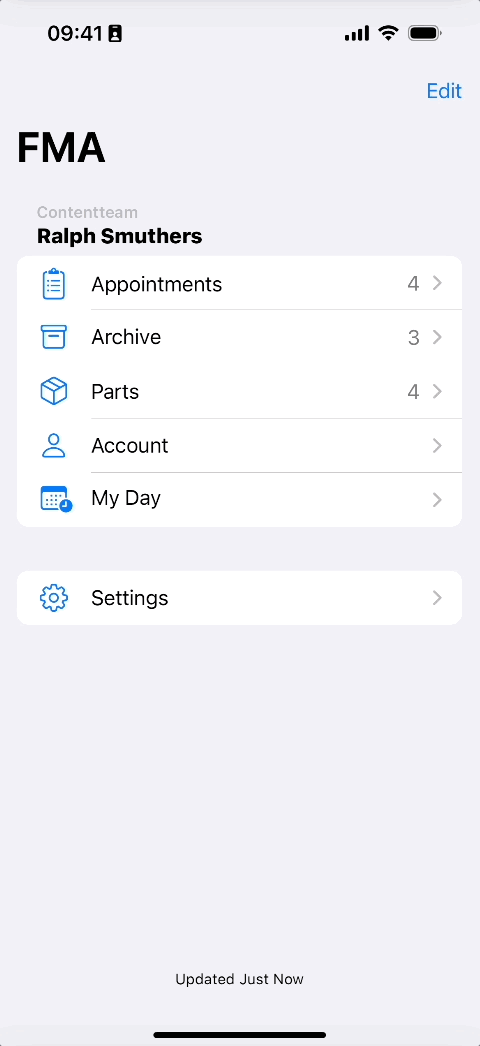 How to delete archived appointments
Copy the URL link to this section to share