Fieldcode Admin Panel
Copy the URL link to this section to share
The browser-solution aimed at configurators of the system.
The more you configure in the Admin Panel, the smarter the Fieldcode Work Place gets. Here you can configure users for FWP, projects for FWP, dispatch groups for FWP, add Optimizer settings, and more configuration options.
Admin Panel has corresponding sub-menus like:
Users, permissions, partners…
Workflows, projects, forms, automated actions, conditions, indications…
Groups, skills, service delivery, ticket scoring, PUDOs..
Account, system connections…
The terms describe affected parts of the system you are going to configure for the Fieldcode work place. 
You are going to manage user accesses for your engineers, dispatchers, partners, etc.
You are going to manage process-related options such as eg. workflows.
You are going to manage dispatch-related options such as managing dispatch groups.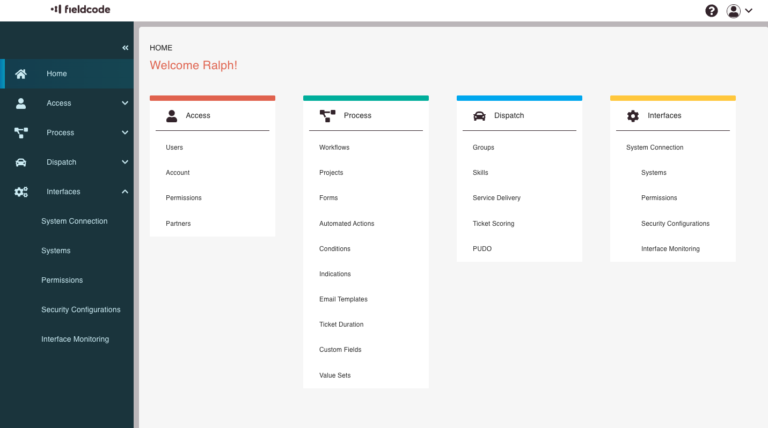 Sidebar to quickly access all the sections and sub-sections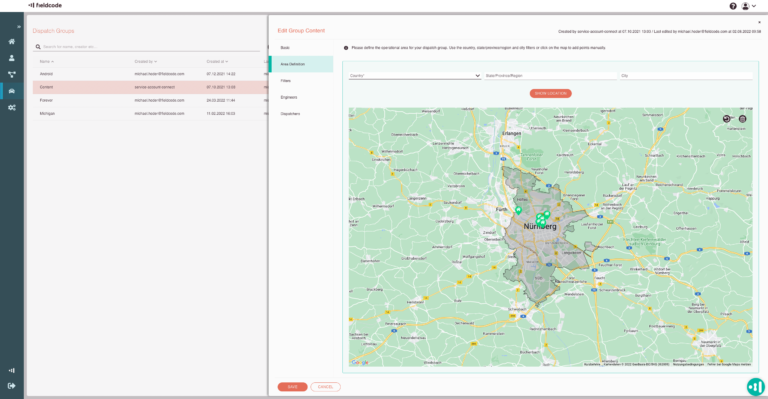 Fieldcode Admin Panel header

Fieldcode Admin Panel sidebar

List view of an opened menu

Tabs inside an selected item