Welcome to the Fieldcode Manual
Tip: Start typing in the input box for immediate search results.
Definitions
Copy the URL link to this section to share
Here you can learn how this manual is structured and about the terms we use.
We structure the manual outgoing from..
Menu names
Header
Sidebar
Components
Fieldcode work place is structured by terms like...
Components are parts of Fieldcode Work Place that can be resized anytime (except the Scheduling Assistant which acts as a global system part). Components can be shown or hidden anytime and have a dedicated focus on your work.
In the different components you will encounter terms like:
Workflow buttons
Interaction buttons
Tabs
You will be searching particular tickets with the help of: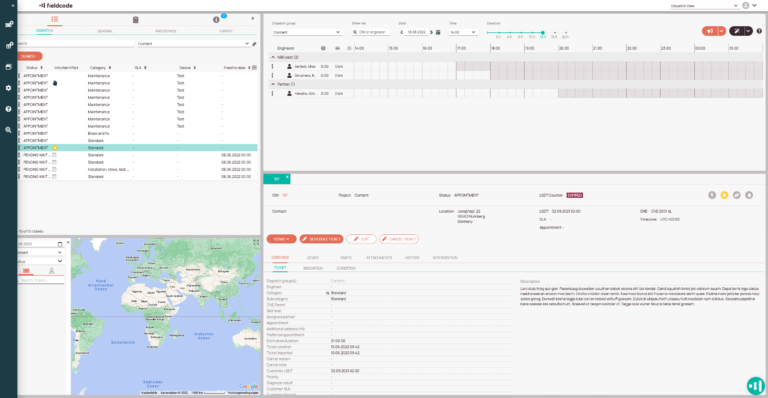 Fieldcode Work place header

Fieldcode Work place sidebar
Fieldcode admin panel is structured by terms like...
They have corresponding sub-menus like:
Users, permissions, partners…
Workflows, projects, forms, automated actions, conditions, indications…
Groups, skills, service delivery, ticket scoring, PUDOs…
Account, system connection…
The terms describe affected parts of the system you are going to configure for Fieldcode Work Place. 
You are going to manage user accesses for your engineers, dispatchers, partners etc.
You are going to manage process-related options such as eg. workflows, projects, forms, automated actions etc.
You are going to  manage dispatch-related options such as assigning dispatch groups, skill assignment, service delivery preferences, ticket scores etc.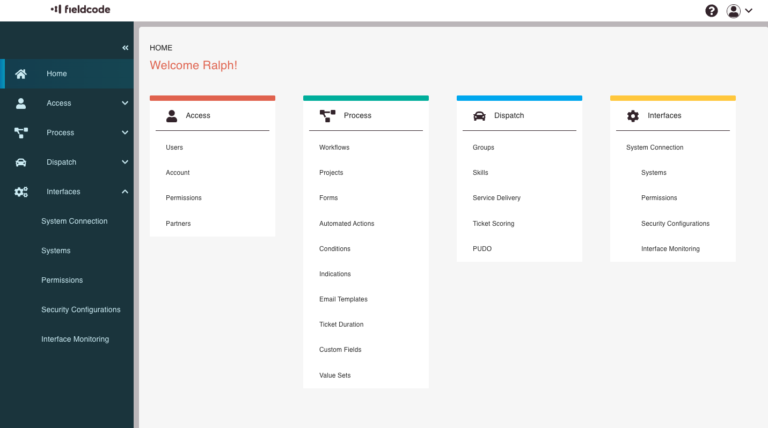 Sidebar to quickly access all the sections and sub-sections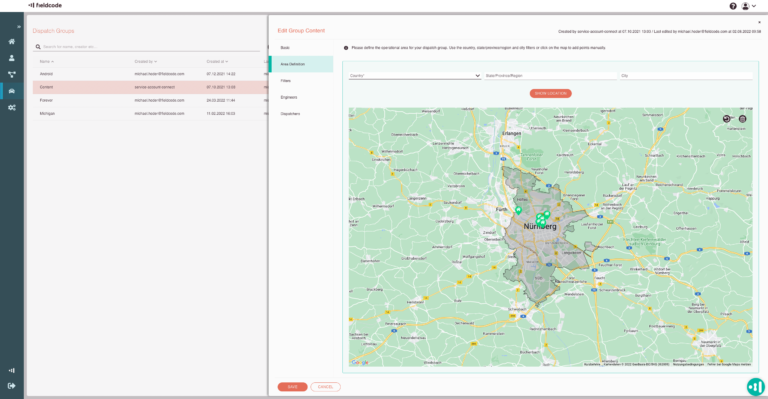 Fieldcode Admin Panel header

Fieldcode Admin Panel sidebar

List view of an opened menu

Tabs inside an selected item