How to manage availabilities
Copy the URL link to this section to share
You can manage availabilities in two ways, either directly from the Timeline or from the Fieldcode Admin Panel inside the Users menu.
Let's have a look at how to do it from the Timeline.

Open the

context menu

of a particular engineer.

Click on

Manage availability

.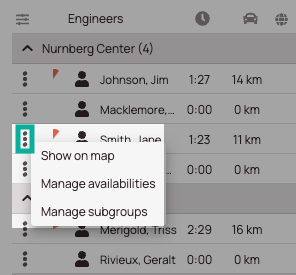 Configuring availabilities from the Timeline:
Click on ADD NEW AVAILABILITY in the top-right corner to freely select the time, or click on a free spot in the calendar to have the time already pre-filled.
Select the availability type.
You can choose between on-call-duty and absence.
(Optional) Toggle the All day availability toggle to make the absence/on-call duty for the whole day.
(Optional) Toggle the Multiple day toggle to add the new availability over a course of more days.
Select a substitute from the dropdown that will fill in the position for this day.
Select the matching absence type.
Describe the reason for the absence.
Click on SAVE.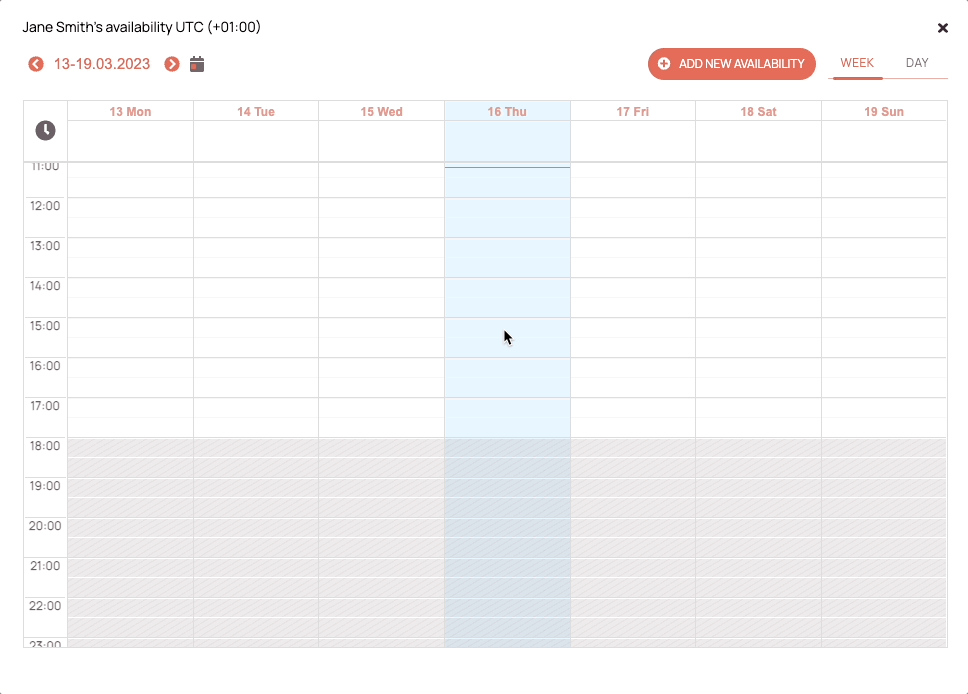 You will see the configured absence highlighted in the Timeline at the right time frame.
Hovering over the absence will display the absence type and the time frame.