Welcome to the Fieldcode Manual
Tip: Start typing in the input box for immediate search results.
How to use Optimize Now
Copy the URL link to this section to share
Optimization behavior
Optimization behavior is configured in Fieldcode admin panel -> Dispatch -> Groups
The Optimizer takes tickets by Default automatically from the Dispatch tab and auto-adds them to the Timeline with no further user interaction. However, when in the Timeline, you are still able to optimize all tickets in the Timeline. This can come in handy when situations with tickets have changed. For example, it could be the case that you had to manually re-schedule some tickets, lock some tickets for certain customers and you need to re-teach the optimizer about those changes. This is done with the Optimizer buttons.
Select

a dispatch group in the Timeline that you want to optimize.

Click on the magic wand.
Select the optimization interval. You can select between today (from midnight to midnight), tomorrow, or a defined duration (max. to 1 week!).
If you select 'Defined duration' the optimization interval will take the earliest time of the start day until the latest time of the end day into consideration.
Click on Optimize Now.
Wait for desired results (Optimization results may improve with time passing).
Click on Take Over.
(Optional) Click on Minimize and Continue optimizing in the background (Optimization results may improve with time passing).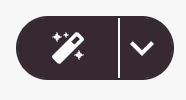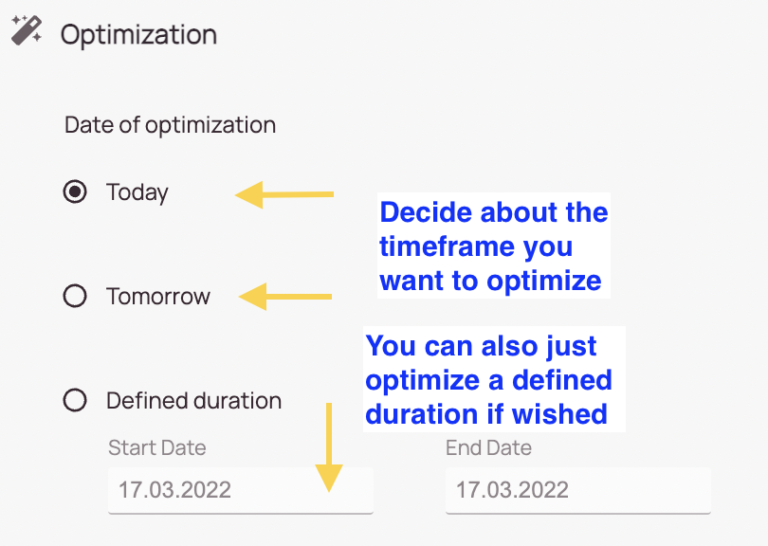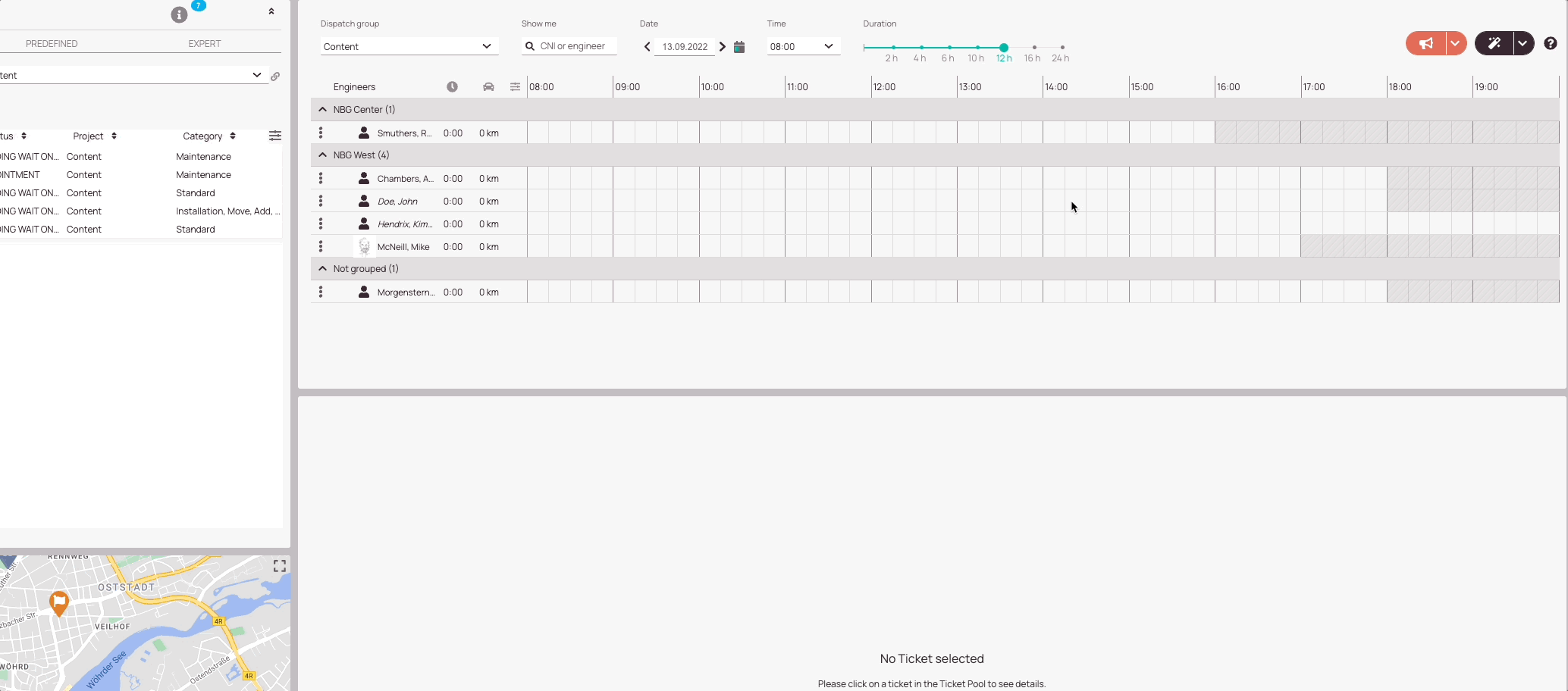 Clicking on the OPTIMIZER MAGIC WAND will result in tickets smartly moving from the Dispatch tab to the timeline.

How to check the Optimizer Preview
Copy the URL link to this section to share
After initiating Optimize Now you will be presented with estimated results in a practical preview. The preview displays your optimized tickets in the Timeline and displays practical indications about tickets that might not have been optimized or optimized with warnings.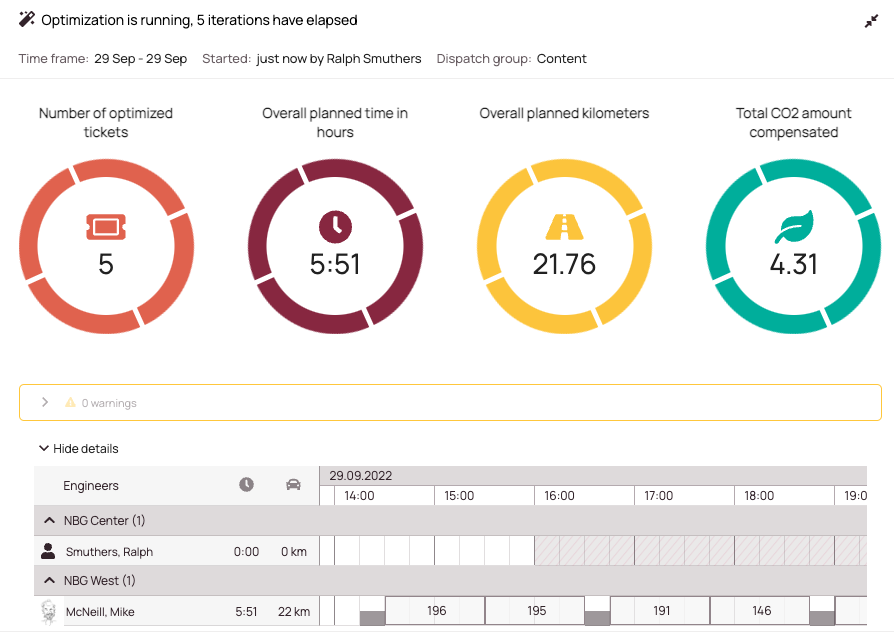 How to undo the current optimization
Copy the URL link to this section to share
You are not happy with the Optimization results?
No problem, you can easily undo the Optimization. Undoing the Optimization will move the tickets back to the Ticket Pool (except locked tickets).
Click on the expand arrow right next to the magic wand.
Click on Undo Optimize Now.
Confirm the upcoming security prompt with Undo.
Be advised that manual changes to tickets after the Optimization will also be affected by the Undo Optimization since they were technically part of the Optimization process.