How to use the Expert tab
Copy the URL link to this section to share
The expert tab lets you use filters. You can filter them by various parameters like Project, CNI, Status, CNE, LSDT Start, LSDT End, and CNE Parent. This is especially useful for advanced users who want to utilize the full power of the search functionality.
Inside the Fieldcode Work Place go to the Ticket Pool →
→ Expert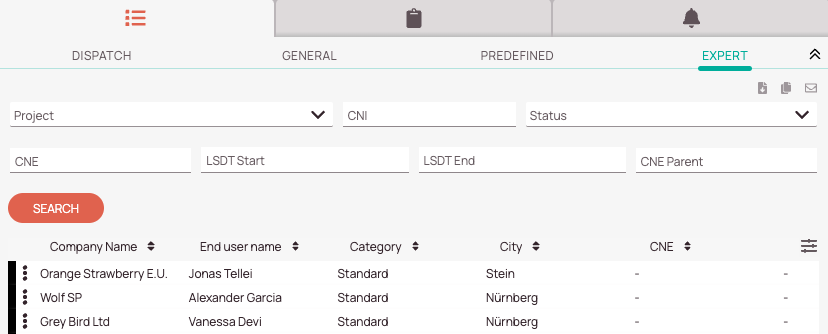 Purpose of the Expert tab:
Expert tab

: The Expert tab gives you the opportunity to use filters extensively.