Welcome to the Hemmersbach Manual
The tag functionality gives you the option to create tags for certain projects, which you can use to identify and sort tickets more easily. You can edit, add and deactivate tags in this menu. Tags can either be added via the hamburger menu (explanation below) or via the Ticket Details by clicking on corresponding workflow button.
How to add tags from the Ticket Details

Extend the menu of workflow buttons in the Ticket Details.
Click on the Tags action button.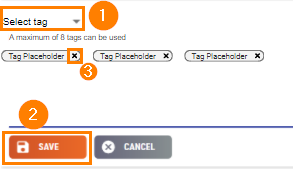 Select the tags you want to add to the ticket from the dropdown.
Click Save.
You can also delete a tag by clicking on the X button on a chip.
How to add tags from the hamburger menu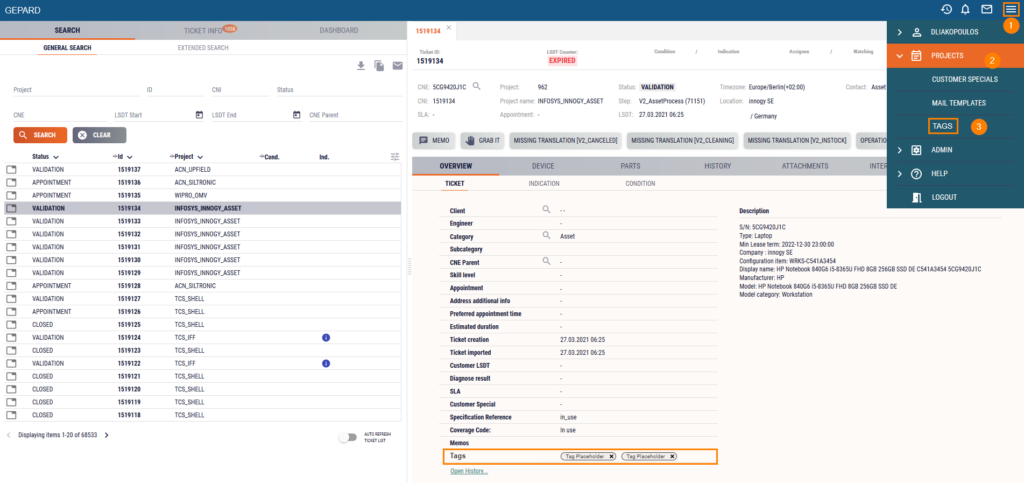 Click on the hamburger menu.
Click on 'Projects'.
Click on 'Tags'.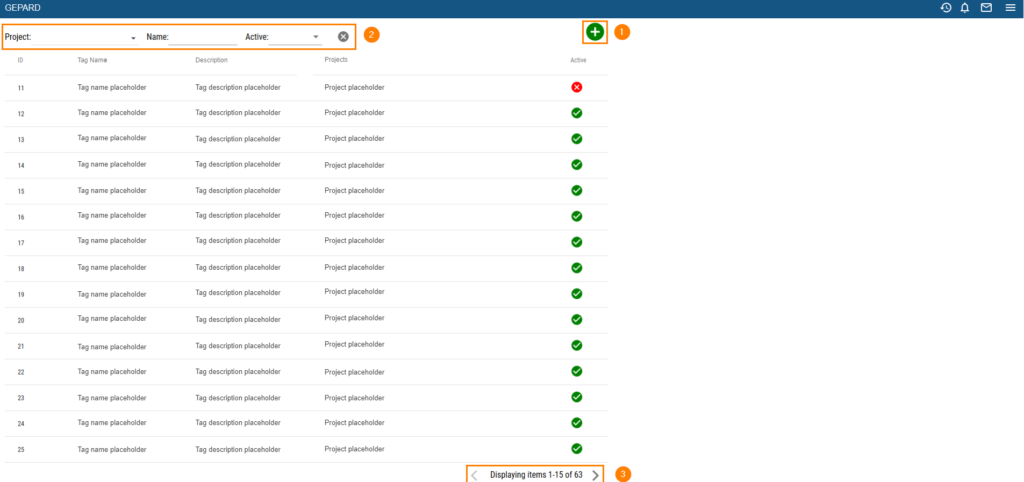 Click on the plus button to add a new tag (or click on a tag on the list to edit it).
Allows you to filter for tags with the following filters, which can also be combined: PROJECT, NAME, ACTIVE.
Allows you to switch pages.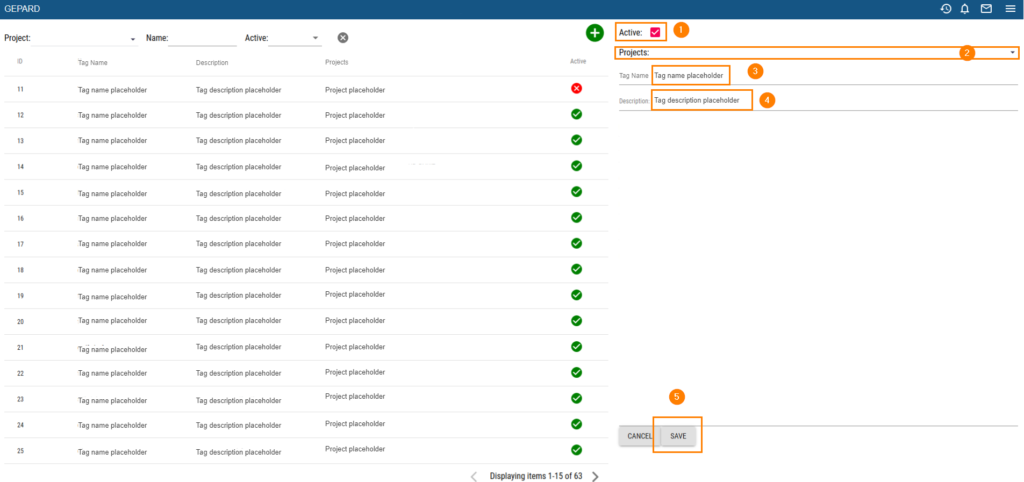 Decide if your new tag should be active and visible.
Select a project or projects from the drop down, for which the tag should be visible.
Insert a tag name for your new tag.
Insert a description for your new tag.
Click on Save to save your new tag.
Where are tags displayed?
In the Ticket Details – Overview tab – Tags
In the History tab in the Ticket Details (where the action that happened with the tag is visible)
In the Ticket Pool list