Welcome to the Fieldcode Manual
Tip: Start typing in the input box for immediate search results.
Visual live tracking
Copy the URL link to this section to share
You are able to track engineers directly on the map. Just check for the cars on the map to know where the engineer is currently located.
The car shows you the current live location of an engineer. This includes a five-minutes delay in order to ensure engineers' privacy.
While you click on a car, the engineers' home is shown on the map as a highlight.
Checking routes is equally simple, just click on the engineers' car to see todays' routes for this engineer.
The tickets that need to be solved for today are sorted alphabetically, PUDOS are also displayed with letters and should appear in the right order.
You can also change the status you want to track in the Map menu. By default APPOINTMENT, IN PROGRESS and PENDING WAIT ONSITE are displayed.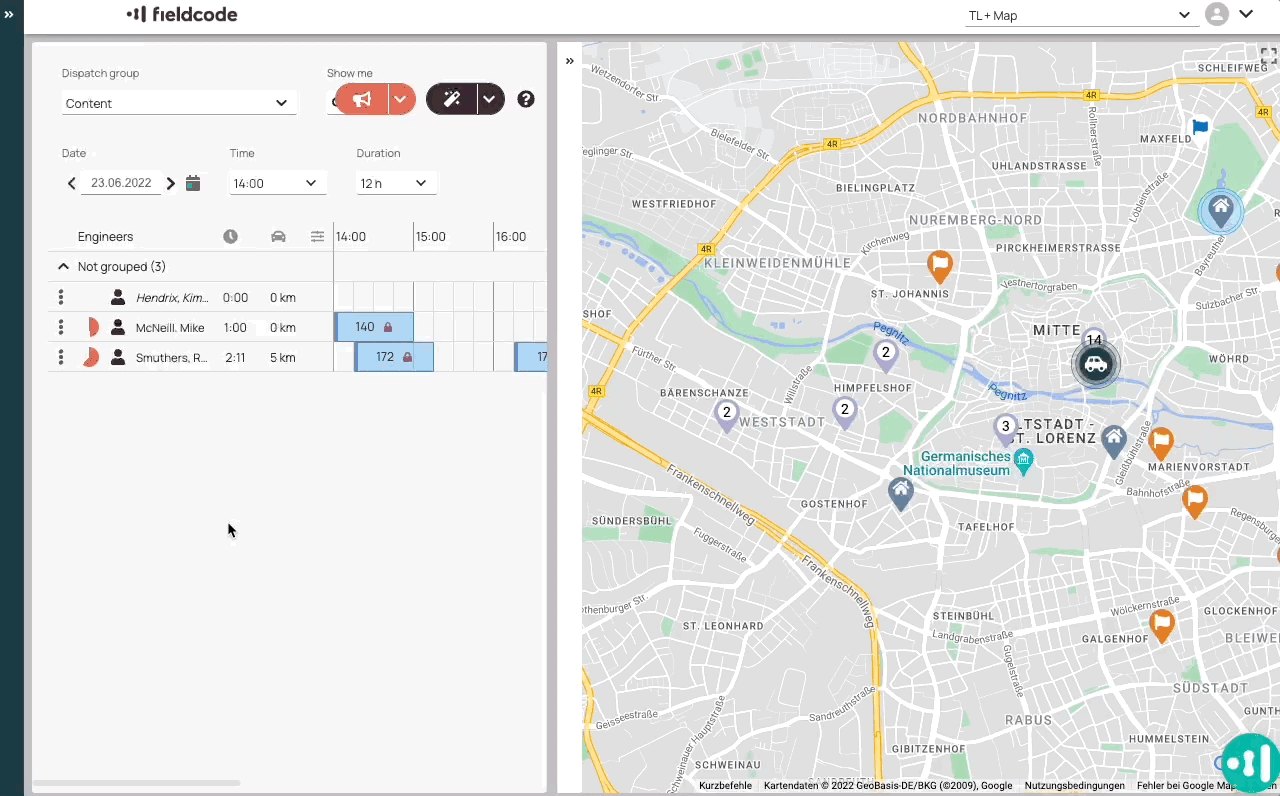 Map legend
Copy the URL link to this section to share
| Visualization | Explanation |
| --- | --- |
| Home symbol | Usually the starting point of the engineer (normally their house or base location). |
| Letter (A,B,C,D...) | A ticket on the route of an engineer. |
| Number (12, 3, 18...) | A cluster of tickets. |
| Flag symbol | A ticket that needs to be resolved by an engineer. |
| Car symbol | The live status of the engineer (updated every 5 minutes). |
Was this article helpful?