Publishing
Copy the URL link to this section to share
Publishing behaviour
Publishing behaviour is configured in Fieldcode admin panel under Dispatch -> Groups
Scheduled tickets can be published to engineer's Fieldcode mobile application in an easy manner. Publishing a ticket is necessary for the ticket to proceed to a different status. Publishing a ticket is also essential to make the ticket visible for the engineer on the field.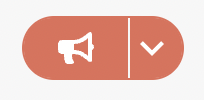 In the Timeline search for the Megaphon button.
Click on the arrow to reveal the menu.
Click on Publish Tickets.
Check on the splash screen which tickets you want to publish to engineers.
Click on the Publish button.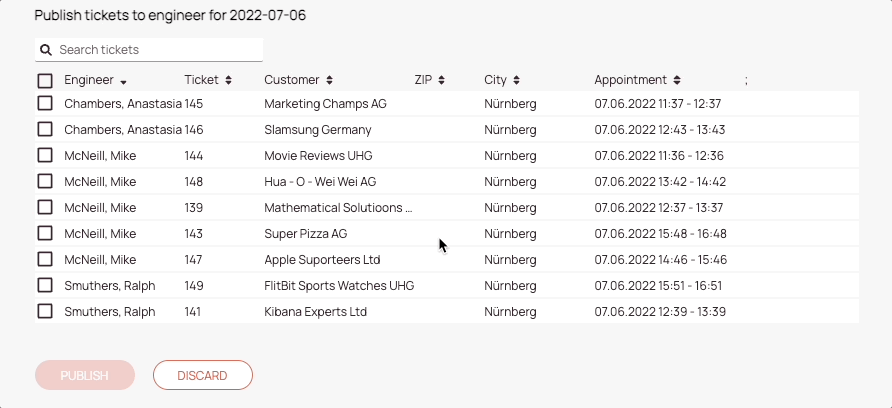 The for the PUBLISH selected tickets will move from APPOINTMENT to PENDING WAIT ONSITE.