Welcome to the Hemmersbach Manual
GEPARD is the name of Hemmersbach's Ticket Management System, which is used worldwide to help control the provision of services for the orders of our contractual partners.
GEPARD is a ticket management system. It enables to monitor and manage tickets throughout the whole delivery process. GEPARD allows to import and process tickets. The whole ticket's life-cycle is supported from receipt, through monitoring and updating of tickets, until ticket resolution. It is a browser application, which can be used separately as IT-Service Management tool or in combination with other Hemmersbach tools. The key-users are Customer Service Agents, Quality Managers and Service Delivery Managers.
GEPARD runs best on Internet browsers like Google Chrome (from Version 49), Mozilla Firefox (from Version 45), Microsoft Edge, but also supports Microsoft Internet Explorer.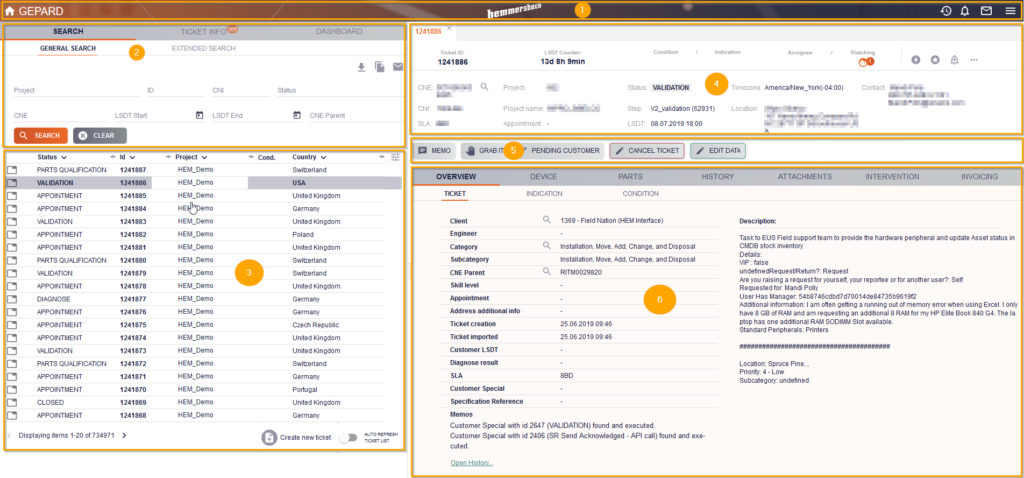 Gepard header
Search area
Ticket list
Ticket details header
Workflow buttons
Ticket details tabs