Welcome to the Hemmersbach Manual
How to interact with the MyDispatch header
The MyDispatch header is located in the upper-right corner. It displays ticket infos, your name, latest changes and the help button.

You can add / delete, read, acknowledge and resolve Ticket Information directly in Dispatch. There are two indicators in the MyDispatch header displaying new information.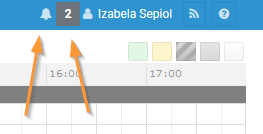 The number indicates how many Ticket infos are awaiting to be 'Acknowledge' and / or 'Resolve'. To see them, please click on the bell button – it opens the window with 'Acknowledge' and 'Resolve' options, depending on the info type:

If the info only requires 'Acknowledge' to be clicked, after clicking on the button, the info will disappear from the list.
If the info requires 'Acknowledge' + 'Resolve' to be clicked, after acknowledgment the information, who and when done it, will appear on the list with 'Resolve' button, please see the example:

If the info does not require any action, it is not visible on this list -> you can find it in the ticket under UPDATES tab:

Additionally, if you simply want to add INFO (the same as in Gepard -> MEMO -> INFO) you can click on ADD INFO and it will be visible inside the UPDATES tab. Info added by you can be deleted via the X button.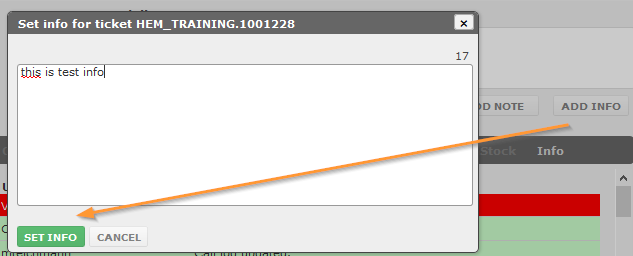 Delays when dealing with a ticket (generated from MOBILE / FSA)
Feedback from engineer (generated from MOBILE / FSA)
Status updates (generated as per project settings)
Ticket info (can be added via MyDispatch and from Gepard)
The latest changes button displays you the latest release notes and news for the MyDispatch applet.
The below pop-over will be displayed, when you log in the first time after a release or if you click on the button in the header: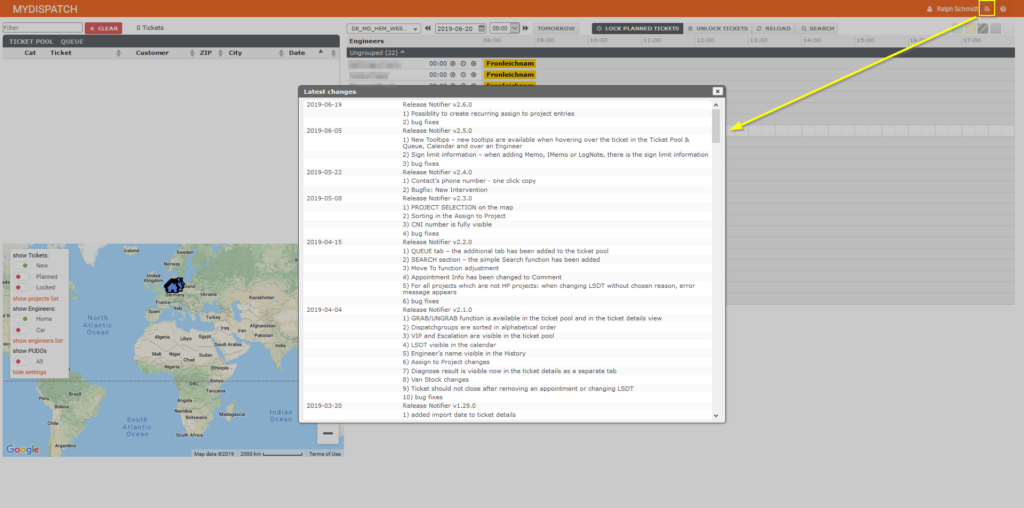 This button gives you a brief overview of the different ticket colors used inside MyDispatch.
After clicking the help button, the below window will be displayed: