Welcome to the Hemmersbach Manual
How to use the extended search
On the EXTENDED SEARCH tab you can specify a project name and use one of the ready-made queries from the drop down list.

In the 'Select query…' drop-down you will also find your saved queries.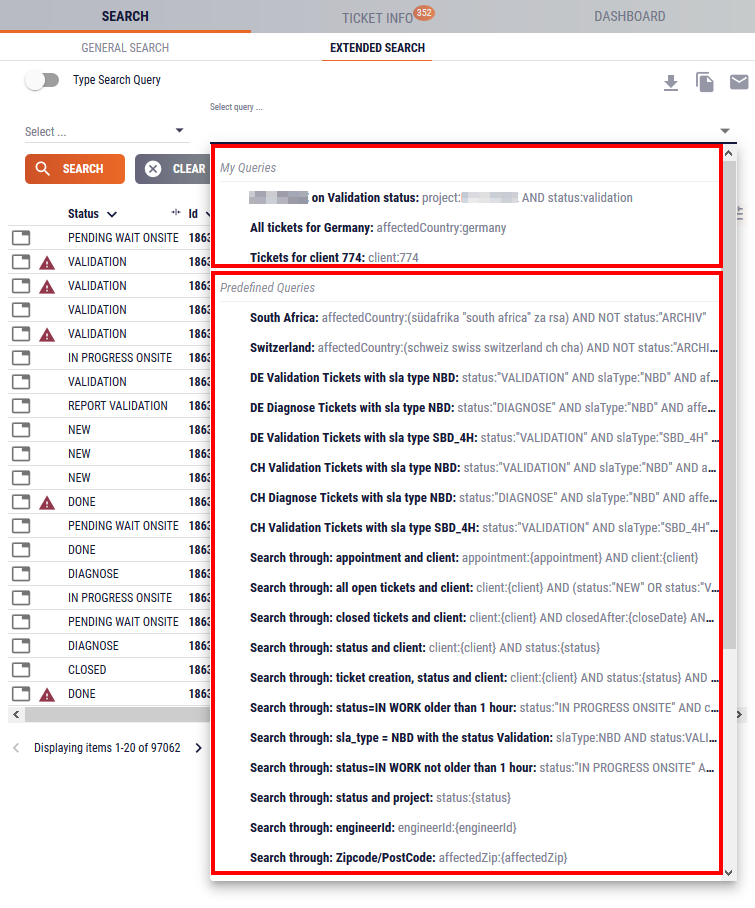 Depending on your query selection, additional fields can appear: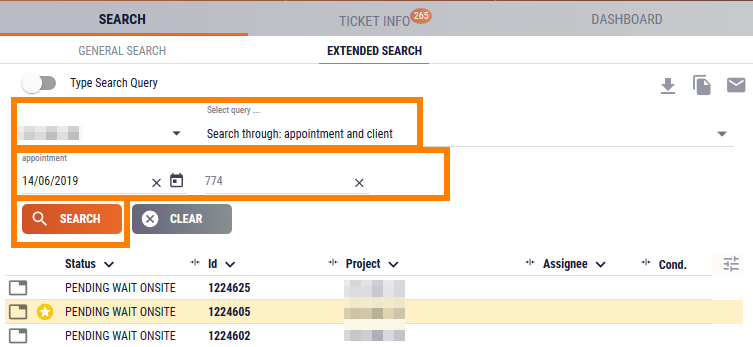 To enable the option of typing in the query manually, move the 'Type Search Query' to the right.
You can also find a list of possible queries by clicking on the question mark button.

After enabling 'Type Search Query' you can insert a query manually: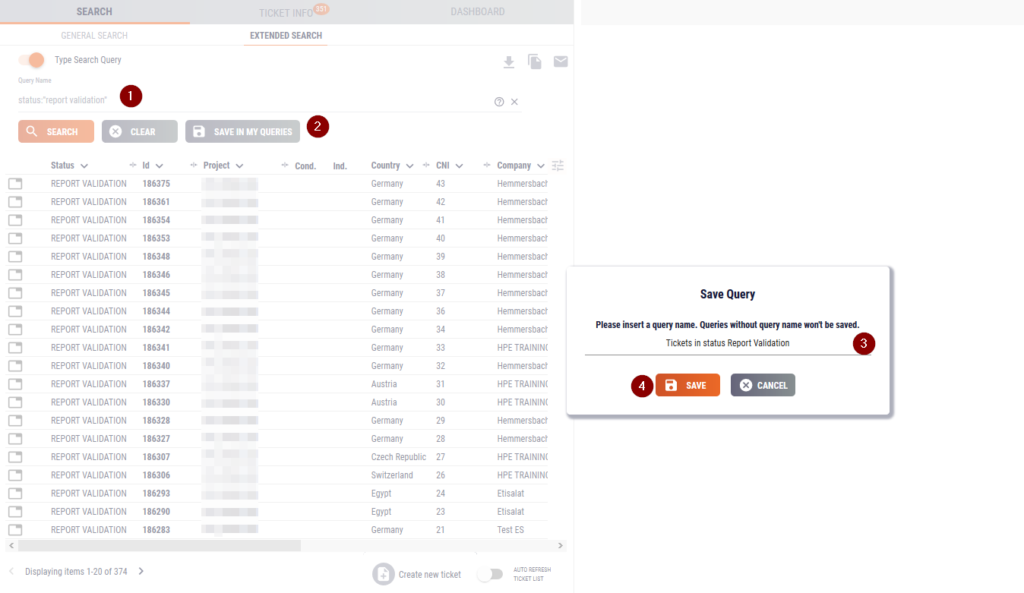 Type in your query.
Click 'Save in my queries' to save the query.
Describe your query.
Save your query. The saved query will be listed in your personal section under 'My search queries'.