Welcome to the Hemmersbach Manual
Experienced users only
Be very careful when editing translations, edits are applied system wide and can have serious impacts on the system.
Admins are able do add translations manually for every sentence or word that is inside Gepard. In order to add a new translation, you just need to know the key of a value you want to edit.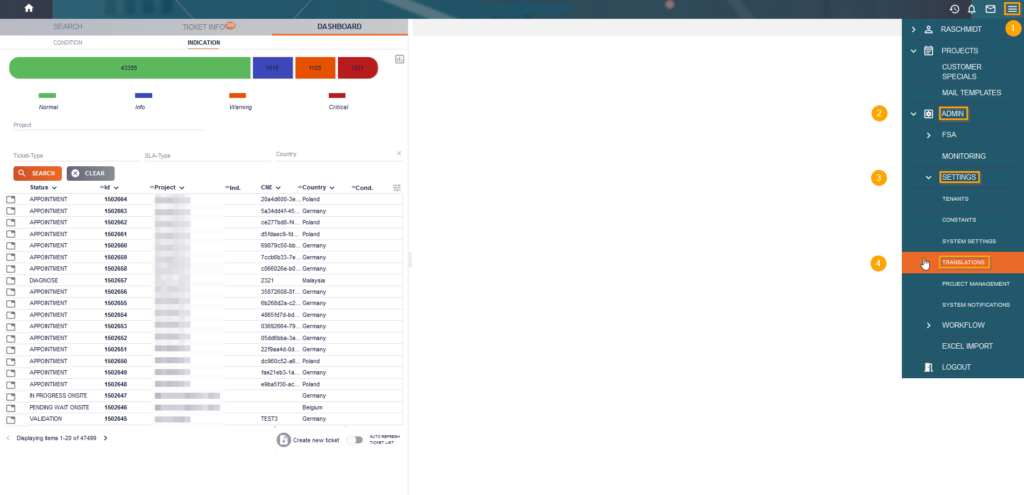 Click on the Hamburger menu.
Click on 'ADMIN'.
Click on 'SETTINGS'.
Click on 'TRANSLATIONS'.
In the next window you can decide whether you want to enter the key you want to edit or to preload all keys and existing translations.

After typing the key or choosing the fragment you want to edit you can add a translation or edit existing ones.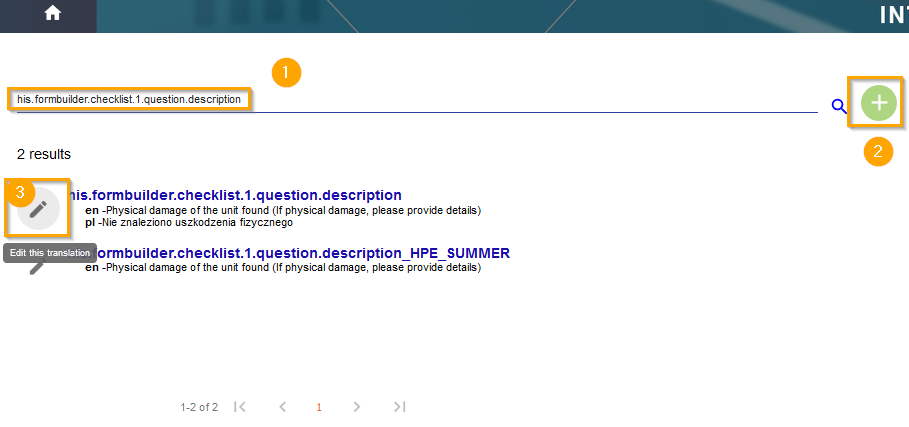 Enter the key of a value, where you want to edit or add a translation.
Click the plus button to directly jump to editing or adding translation of a specific key.
OR search for the key you want to edit and select 'Edit this translation'.

Select and edit the language or add another language with the plus button.
Select the country (Default setting is All).
Insert the translation.
Add another translation set, if you want to. The minus button deletes a translation set.
Save the changes that were made.